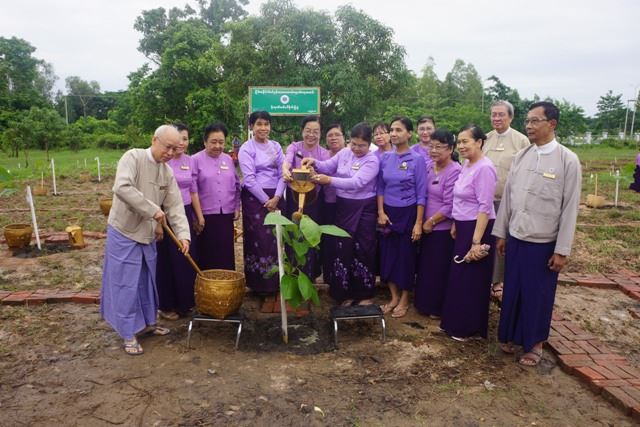 13 July, 2017.
Monsoon Planting Trees Ceremony  13.7.2017
MMCWA conducted the monson planting trees ceremony in MMCWA (HQs) on 13th July, 2017, 7:30 AM.
MMCWA President, Vice Presidents, Central Executive Committee Members, MWAF and MWCDF President, Vice President, Secretary, Nay Pyi Taw MCWA Advisory Committee members, volunteers and staffs, as total 140, attended in this ceremony and planted trees.
The planted trees are 220 teak trees, 55 gold mohur trees, 25 star trees, 25 myanmar rain trees, 25 water neem trees, 25 ornamental shade trees, 25 laburnums, 10 flower neem trees and 10 gum kino trees, as totol 415 trees.