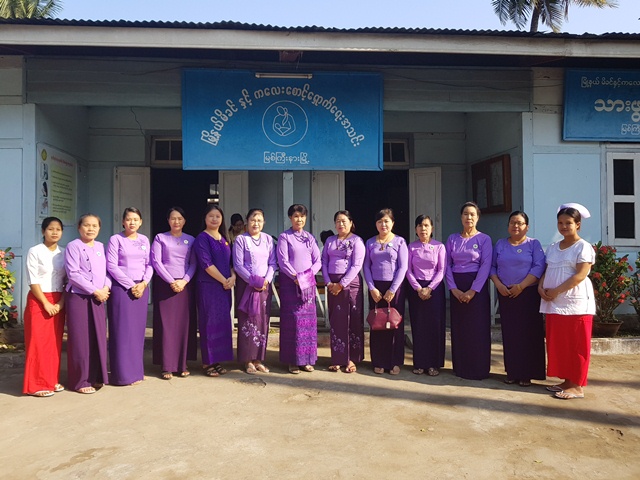 5th March to 8th March, 2018.
Supervisory visit to Kachin State ( 5-3-2018 to  8-3-2018)
President of Myanmar Maternal and Child Welfare Association, Prof: Dr. San San Myint Aung and Vice President Prof: Dr. Marlar Win went to Kachin State as supervisory visit. They went to MCWA maternity homes and preschools in Kachin State from 5th March to 8th March, 2018. They provided fund, vitamin supplements for pregnant women and uniforms for preschool students in MCWA maternity homes and MCWA preschools.